Technical Support works exclusively via Ticket System. Ticket is a written form that is recorded on your client's account and contains the entire communication between you and our technical support. Here's how to open a ticket and contact technical support:
Step 1. Click here: Login to account
Step 2. In the E-mail address field, enter your e-mail address. In the Password field, type the password you received from us in the e-mail under the heading Welcome.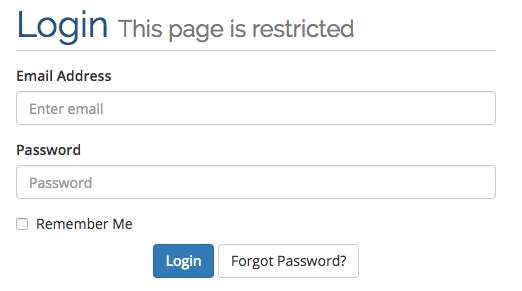 Step 3. Click on Login and that will take you to the page of your account. Here is all your services, invoices, and from here you can open a support or sales ticket. In the top menu, click on Support, and then click Tickets:


Step 4. Here you can see all of the earlier tickets and e-mails that we sent you (among all) and you can open a new ticket by clicking Open Ticket: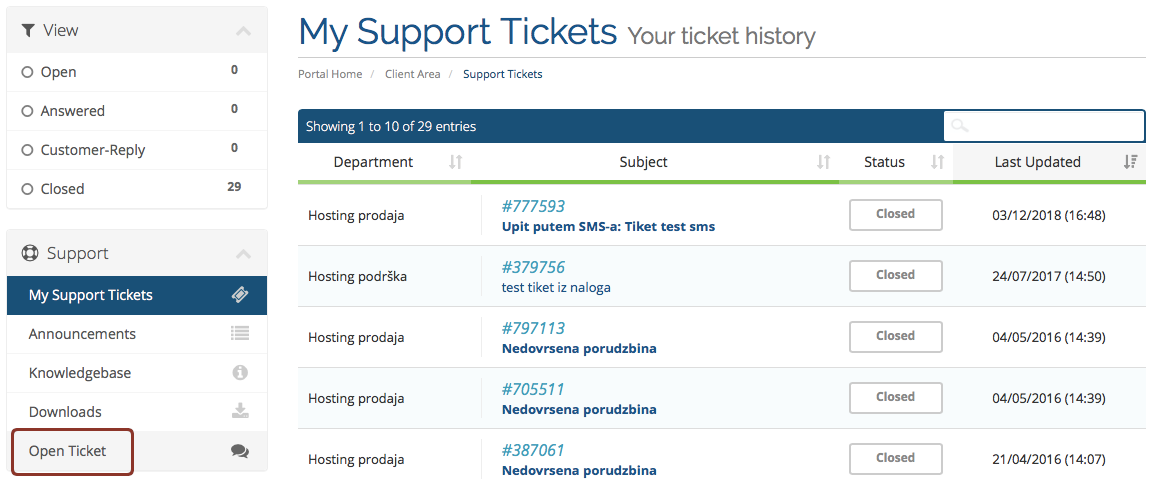 Step 5. Now you choose whether you open a ticket for technical support or for sale. To send a ticket to technical support, click on Hosting Support:





Step 6. In the form that opens, you can describe the problem, mark the services where the problem arises, and submit attachments (such as the photos of the error). When you fill everything, click on the Submit button to send the ticket to the technical support and so that they can answer.

Important: If you can not access your account right now, you can temporarily use the contact form to report the problem that you have: Contact.