You can make changes to your email account through cPanel or webmail. The instructions below will guide you through changing your email password with either method.
Change your e-mail password using Webmаil

Where you are in your Webmail already, you can chage your email password in following order:

Step 1: In the upper right corner click on your e-mail address, than from the dropdown menu select Password & Security: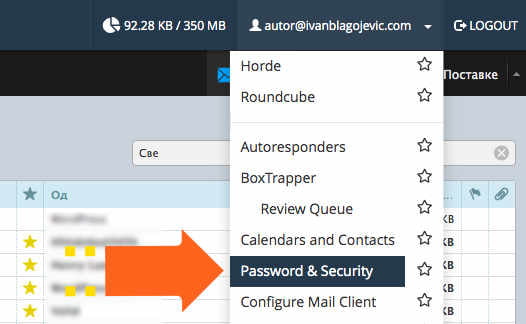 Korak 2: Now enter your new passworn in the fields "New Password" and "Confirm New Password", than click on the button Save. If you want to generate new password from the system, you can clik on the Password Generator button: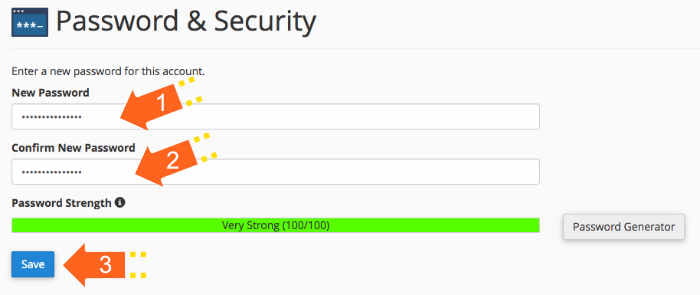 Change e-mail password using cPanel
Korak 1: Login to your cPanel and search for Email Accounts application:





Korak 2: In the Email Accounts application, type the name of your email address for which you want to change password. When the email address shows, click on the Manage button:





Korak 3: Now, in the field "New Password" enter the new password or click on the GENERATE button in order to system generate new password for you.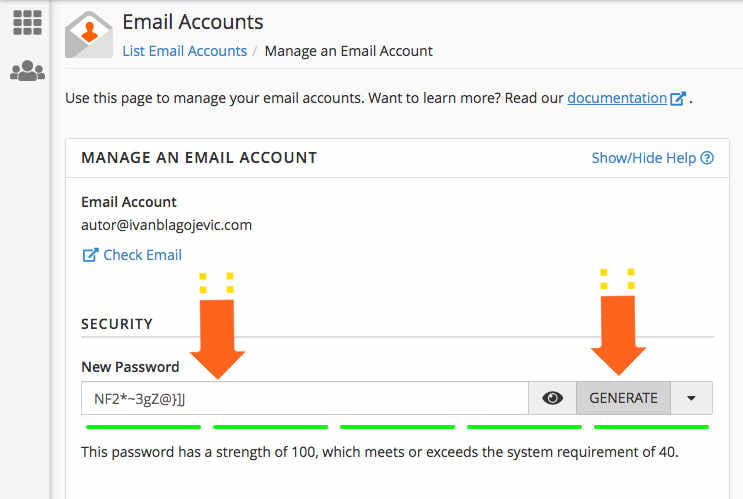 Korak 4: Click on the "UPDATE EMAIL SETTINGS" to save new password:




On this way your email password is changed and you can use it to access to you email address from now.