Files you no longer use or want to clean it for some other reason, you can delete it directly from cPanel.
Pay attention and double check which files you delete. If you delete files that are essential to the functionality of your site, your site may stop working.
Deleting files can be done as follows:
1. Login to cPanel and look for the app File Manager, and then click on the icon to open the application: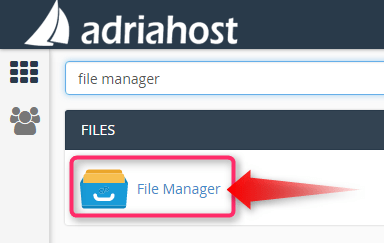 2. Find the file you want to delete and click on it. Once a file is selected by clicking, click on the option Delete in the top panel: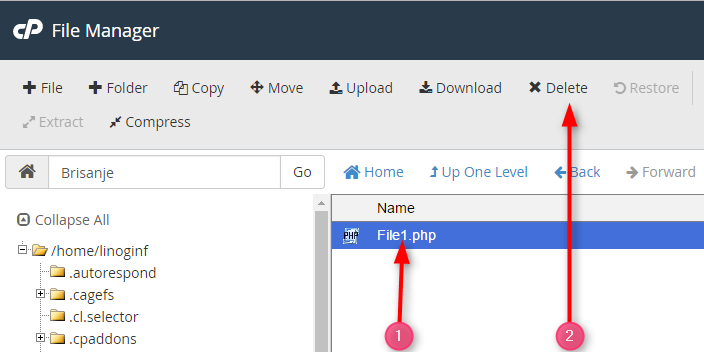 If you check option Skip the trash and permanently delete the file, the file will be permanently deleted immediately (it will not go to the Trash). If you do not check this option, the file will be sent to the Trash. To delete a file, click Confirm. To cancel the deletion, click Cancel:

3. If you select the option to delete the file and to sent it to Trash (has not yet been permanently deleted), you can view it by clicking on the button View Trash:

4. It will open Trash folder and here you can see all the files that have not yet been deleted permanently. To empty the Trash folder, click Empty Trash.

It will be asked to confirm that you really want to permanently delete all the files in the Trash folder. If you want to clean it, click on Empty Trash:

Restore - to recover the file from the Trash folder
If you accidentally delete the wrong file, where you have not permanently deleted, this file is located in the Trash folder. Visit the Trash folder, select the file that you deleted by mistake and click on it to select it. Immediately afterwards, click Restore in the top panel:


In this manner incorrectly deleted file will be returned to its previous location.