You can create a backup of your hosting account from your cPanel. This is recommended way and includes backup of all your files and settings of cPanel. This is guide for cPanel backup:

Step 1: Log in to your cPanel and seach for Backup:





Step 2: In the Backup application, click on the Download a Full Account Backup (this will backup all your files and cPanel settings):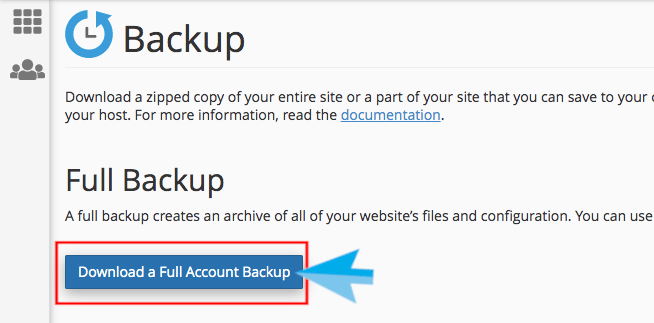 Step 3: In Backup Destination (1.) choose Home Directory (backup will be saved in your home directory), into a field Email Address (2.) enter your email address for notification or check Do not send email notification of backup completion if you do not want the notifications. To start a backup click on the Generate Backup (3.):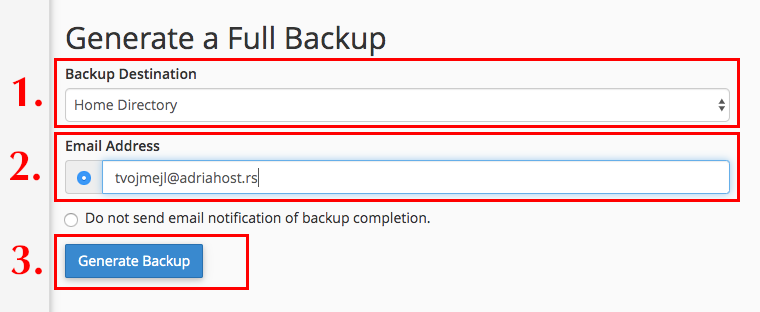 Once when you get notification, you can find your backup file in the File Manager of your hosting account.