Email Deliverability is an application in cPanel where you can control DKIM and SPF records and see if there is any problem here. For example, if your emails go to SPAM, check this application first and see if there are any issues.
The Email Deliverability application is in cPanel and you can find it by typing "deliverability" in the search box:

When you open the application, check the Email Deliverability Status column. If it says
Problem Exist (SFP)
like the one below
or any other problem
, you can click the
REPAIR
button and cPanel will automatically fix the errors for you: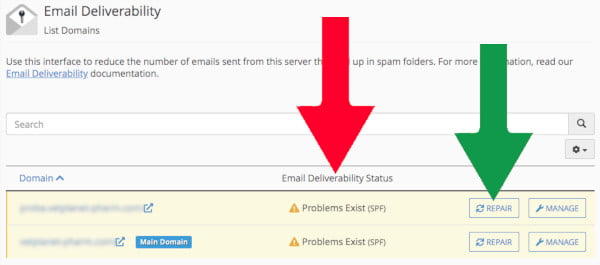 If you check again afterwards, the status
Valid
as in the picture below should be displayed. This status indicates that everything is fine with email passing through, and technically allows you to keep your emails from going to SPAM.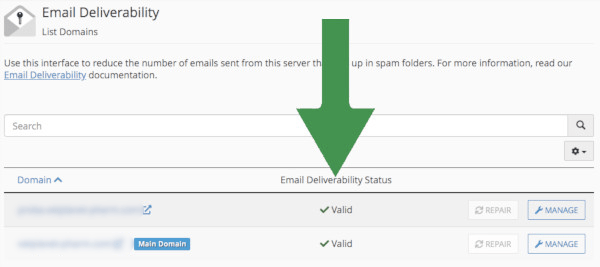 Even if the emails continue to go to SPAM, you may have another problem.